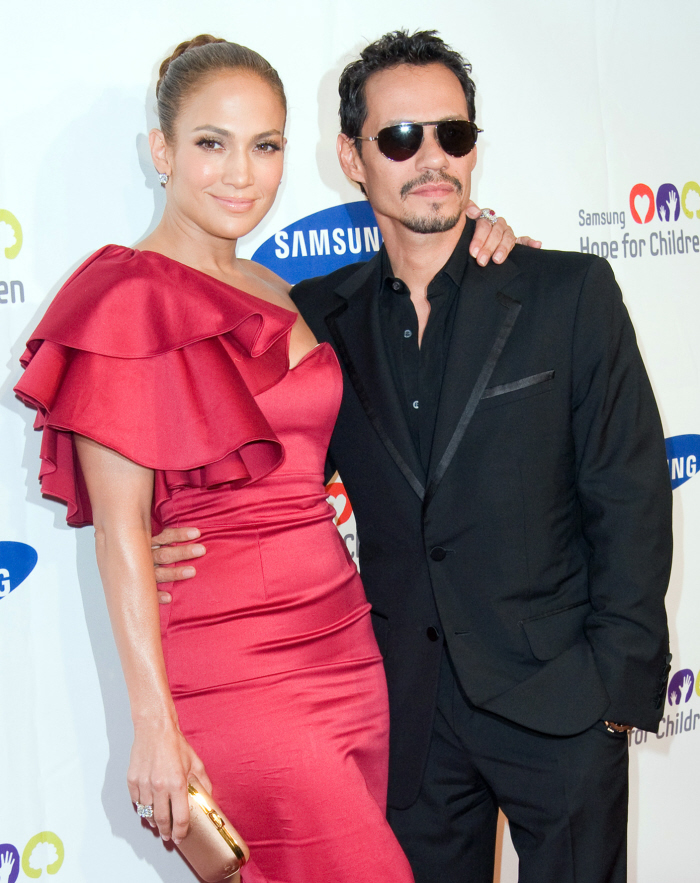 Jennifer Lopez allegedly "fought" to save her marriage to Marc Anthony.
Following news that the couple are divorcing after being married for seven years, a source close to the On The Floor hitmaker has revealed that Lopez did not reach the decision to split with Anthony easily for the sake of their twins, Max and Emme.
J.Lo's stylist, Phillip Bloch, explained to The Mail on Sunday: "She fought to make it work for the sake of the children. She desperately did not want a third divorce."
Bloch added that he is not surprised the 41-year old has decided to end her marriage to Marc, stating that Jennifer had "grown tired" of his controlling behaviour.
He explained: "This is not a surprise. Marc is very controlling. In the beginning she liked that because he stood up to her, and in the early days he was very much in love with her and she was with him."
In a statement issued by the couple, the pair cited the decision to split was "amicable", claiming: "It is a painful time for all involved and we appreciate the respect of our privacy at this time."
Despite her divorce, The Sun has reported that J.Lo will be paid more than £620,000 to perform at a wedding in Ukraine tomorrow.